The challenge in the project
---
Orchestra est spécialisé dans la distribution de vêtements d'enfants en France et à l'international. Pour répondre à une croissance de son activité et optimiser son organisation, l'entreprise souhaite disposer sur un même site de son nouveau siège social, un entrepôt logistique et en parallèle un Retail Park qui accueille un magasin pilote de l'enseigne.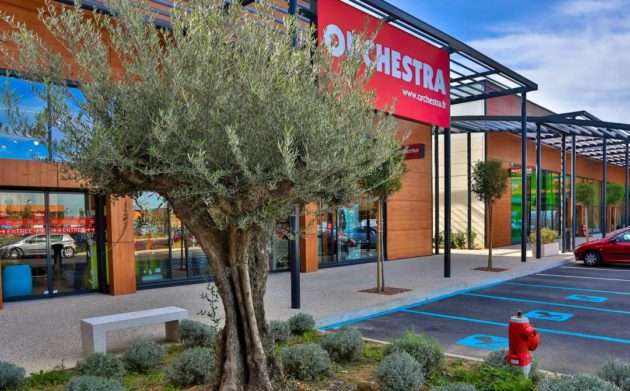 Our response
---
Sequabat a accompagné Orchestra dans la construction de son ensemble immobilier en apportant toute son expertise dans le pilotage de projets qui affichent des typologies variées. Nos équipes ont ainsi réalisé un bâtiment de bureaux de 5 000 m², une plateforme logistique de 30 000 m² et un parc commercial de 10 000 m². Ce projet d'ensemble affiche par ailleurs une architecture cohérente pour s'intégrer dans l'environnement de l'Ecoparc de Saint Aunes.
Technical features
---
Type of building

Bureaux, Centre commercial - Retail Park ...

City

Saint-Aunes (34)

State of the project

Construit

Delivery date

2011

Type of market

Autre

Built surface

45633
A project in mind ?
Do you wish to build, extend or renovate residential, commercial or business property? Tell us about your project to obtain a turnkey solution.
Contact us
Our other construction projects
---
Production units, warehouses, offices: take a look at all the turnkey projects we have designed for our clients.
News and advice
News and our skills
---
See our latest news and get advice from our experts to build your project in the best possible conditions.
---
Follow us on social networks to keep up to date with our latest news.