SEQUABAT INVITED TO THE INAUGURATION OF THE LA CANOPEE CARE HOME IN BORDEAUX (GIRONDE)
---
21 October 2019
SEQUABAT, the subsidiary of the IDEC GROUP specialising in the design and construction of turnkey projects involving business, commercial and residential properties, recently attended the inauguration of the La Canopée care home for the elderly in Bordeaux. Organised by CICOBAIL, this event took place with a relaxed atmosphere in the presence of elected representatives and people from health centres.
A friendly event allowing people to talk to each other
---
The inauguration of the La Canopée care home took place last month and brought together around 200 guests. There was a tour of the home and speeches and a cocktail reception in a jazzy atmosphere for this open day. It was an opportunity for the guests to discover this home with its 81 beds, which was designed to ensure the well-being of the residents and was built in a green area in the heart of the lively district close to Saint Jean railway station in Bordeaux.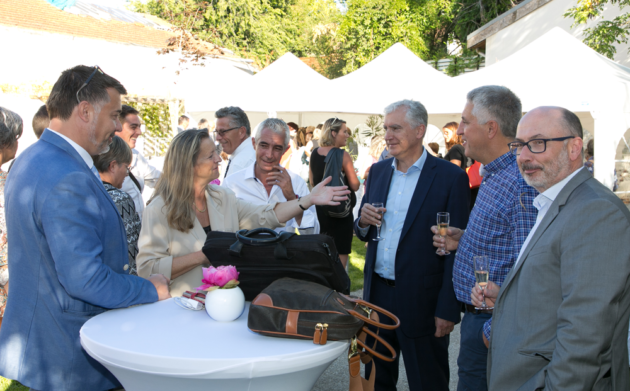 13 months of work
---
The building teams from SEQUABAT have been working since the end of 2017 on this project, which involved a lot of detailed work, in order to respect and adapt to the various requirements of the occupant, including keeping the classic frontage with its protected status in Rue Furtado. The home was made available to the future occupant on 8th January in order to allow them to install furniture and medical equipment. It was a friendly and welcoming place with careful attention paid to its architectural detail ensuring it fits in perfectly with the urban environment. The first residents moved in on 7th February.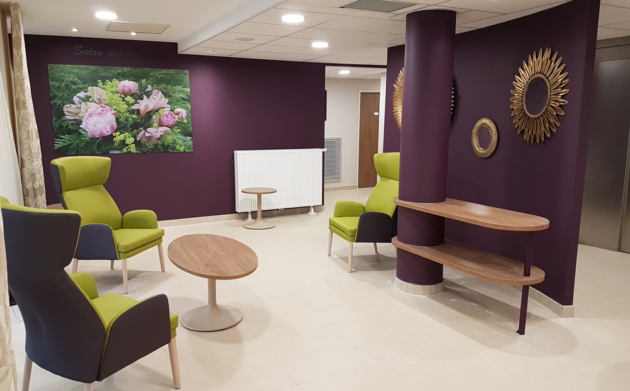 Another reference health project for SEQUABAT
---
This latest project is another step forward for SEQUABAT in their work with those involved in the health sector on their property projects. This latest project was delivered with two other projects being developed. Firstly, a care home with 65 beds in Mireval (Hérault) and another home with 92 beds in Agen (Lot-et-Garonne).
Find out more
---
Take a look at our references including housing estates, serviced accommodation, homes for the elderly, care homes, hotels and business and commercial premises. You can also contact us if you require any additional information or wish to talk about a design or a turnkey construction project.
News and advice
News and our skills
---
See our latest news and get advice from our experts to build your project in the best possible conditions.