The challenge in the project
---
Beaulieu Patrimoine, acteur spécialisé dans le développement d'Ehpad a accordé sa confiance à Sequabat pour la rénovation et l'extension d'un Ehpad à Coutras dans un site classé.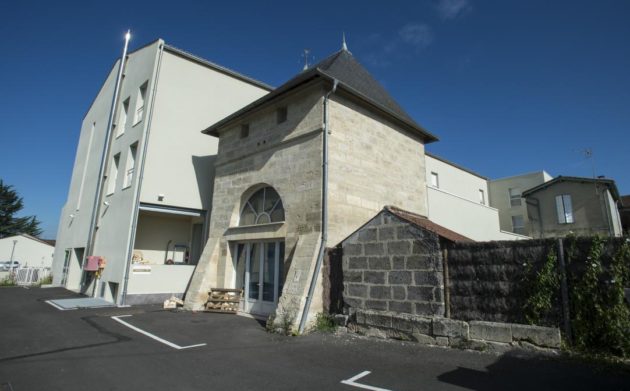 Our response
---
A partir d'un permis de construire et d'un cadre budgétaire préétablis, Sequabat a su s'inscrire dans ce projet en s'appuyant sur sa technicité, son professionnalisme et la souplesse de ses équipes. Tout en maintenant en l'état une partie de la construction d'origine, ses experts ont effectué un travail délicat de rénovation-extension dans le respect des préconisations de l'Architecte des Bâtiments de France.
Technical features
---
Type of building

Ehpad

City

Coutras (33)

State of the project

Construit

Delivery date

2013

Type of market

Construction

Built surface

4543

Nombre de lots

78

Architect

Architectures Ambiances Formes
A project in mind ?
Do you wish to build, extend or renovate residential, commercial or business property? Tell us about your project to obtain a turnkey solution.
Contact us
Our other construction projects
---
Production units, warehouses, offices: take a look at all the turnkey projects we have designed for our clients.
News and advice
News and our skills
---
See our latest news and get advice from our experts to build your project in the best possible conditions.
---
Follow us on social networks to keep up to date with our latest news.